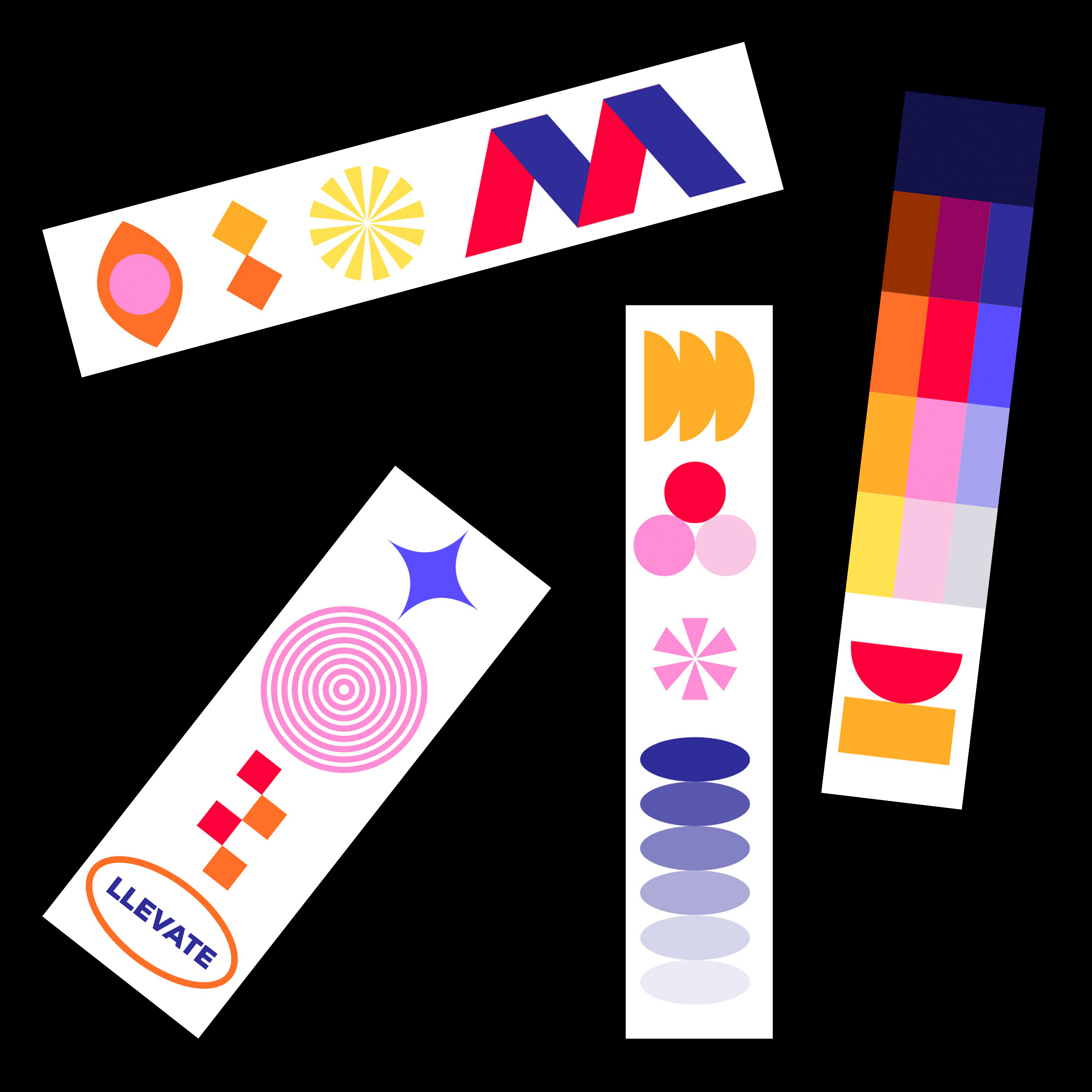 LLEVATE

LLEVATE was created as a breath of fresh air in a category where everyone looks and acts the same.

Go to any physio or sports medicine website and you are bound to see the same 'clinical' design cues. The same conventions used to convey seriousness, legitimacy and credentials.

We broke that mold to bring a service with greater depth and personality.

Original & Refreshing. The designs and visual systems of the brand convey its true purpose: Help heal the whole person!

Bright, involving and sensorial - this supports the Brand Function of "Enlightened Facilitator'. It is the vibrancy and passion with which Dr Singh cares for the whole person that is expressed through the colours, the dynamism of the shapes, designs and typography.