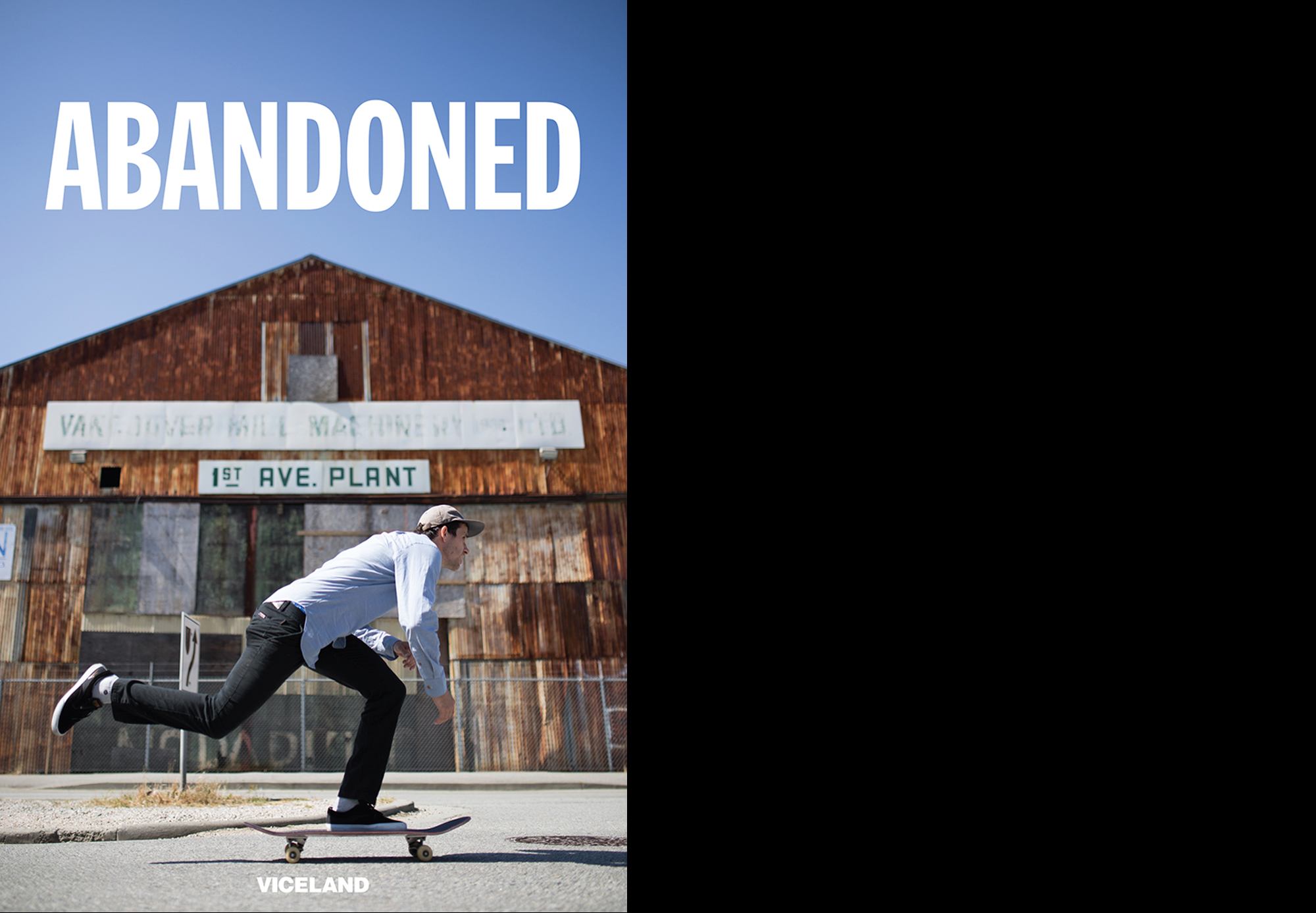 Abandoned

Skateboarder Rick McCrank explores abandoned places with the people who love them long after the lights have gone out. Abandoned pays tribute to these modern day ruins, seemingly lost and forgotten, but not by everyone.

The opening and show package for this series designed to represent the subject matter of the series. We left the title small with a lot of negative space around it in order to have it represent the feeling of being abandoned. Almost as if it was abandoned itself. We don't expect viewers to pick up on that intention fully, just that it feels appropriately designed in the end.

ANALOG ANALOG

So nice, say it twice.

The word "analog" as an adjective refers to the nature of film photography, printing.

As a noun, analog refers to things or people being similar; as in a community and values we share.

Take your time.

With the rise in digital culture and an increasingly faster moving social landscape, many of us want to slow down and reconnect to more tactile & human experiences.

Analog photography was left for dead. But over the last few years, it's made a comeback. More people are picking up their old cameras again, and a whole new generation has fallen in love with the satisfying click of a mechanical shutter.
Community.

A roll of film is just an excuse to get outside and connect to the world around us.


ANALOG ANALOG is Dhani Oks.


Bahamas

Music video for Bahamas' Okay Alright I'm Alive, from Barchords LP.

Bahamas is the moniker for Afie Jurvanen (pronounced AY-fee), a highly sought after musician who spent three years as a guitarist/pianist for Feist among others. Barchords is Bahamas' sophomore album and follow-up to his critically acclaimed 2009 debut Pink Strat which received nominations for a Juno award and a 2010 Polaris Music Prize.


︎︎︎

Watch Here
Directed by Joel Tellier.

Photography by Sam Javanrouh.

Edited by Sean Cartwright.

Second Camera by Reza Vaziri.

Colour correction and Grading by
Sam Javanrouh.

Boundary Works

Logo and branding package for a software development company.